Fast Repair of Flood & Water Damage in Austin, TX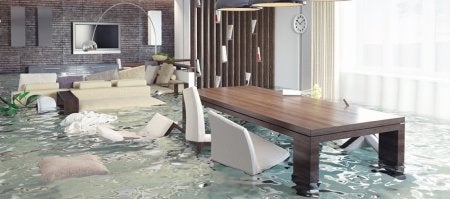 In the aftermath of a flood, you need your home's water damage evaluated by a service technician to make sure it is safe again. Even if the damage appears to be moderate, the water can compromise the building's integrity in ways that may be invisible to the untrained eye. Our restoration team at First Response Restoration is specially trained to identify and address problems caused by emergency water damage. We alleviate the stress of cleanup by personally removing ruined carpet pads, so that you can quickly install a new one once your floors have been aired out. Our technicians are regularly trained in the most modern and efficient methods for mold detection, removal, and water removal.
We use a variety of equipment to remove water from your home, including:
Moisture detectors
Pumps for efficient water removal
Infrared cameras to assess extent of damage
Relief from flood damage is only a quick phone call away
As Austin's leading source for water damage restoration, we prioritize a fast and efficient cleanup of your home or office. Call immediately for water removal from your home if you have recently experienced a flood! Our goal is to return your family to a safe and beautifully restored home as quickly and efficiently as possible. Call our office at -512-640-5171 today to request a free quote.